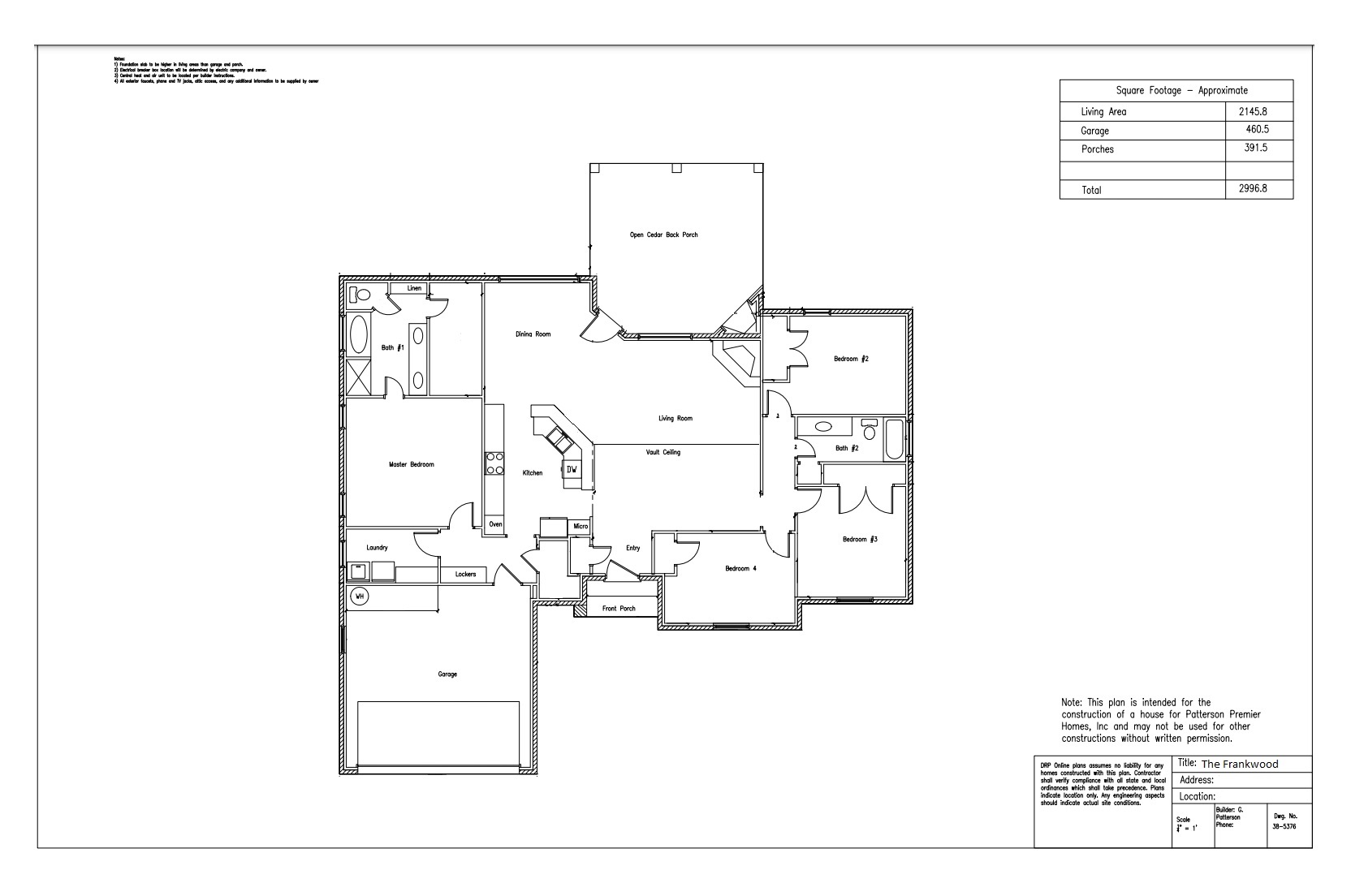 This plan includes 4 bedrooms, 2 bathrooms, garage , covered back porch, open floorplan and a living sqft of 2145.8.
The plan includes 3 bedrooms, 2 bathrooms, garage, back porch, front porch, open floor plan and a living sqft of 1649.6.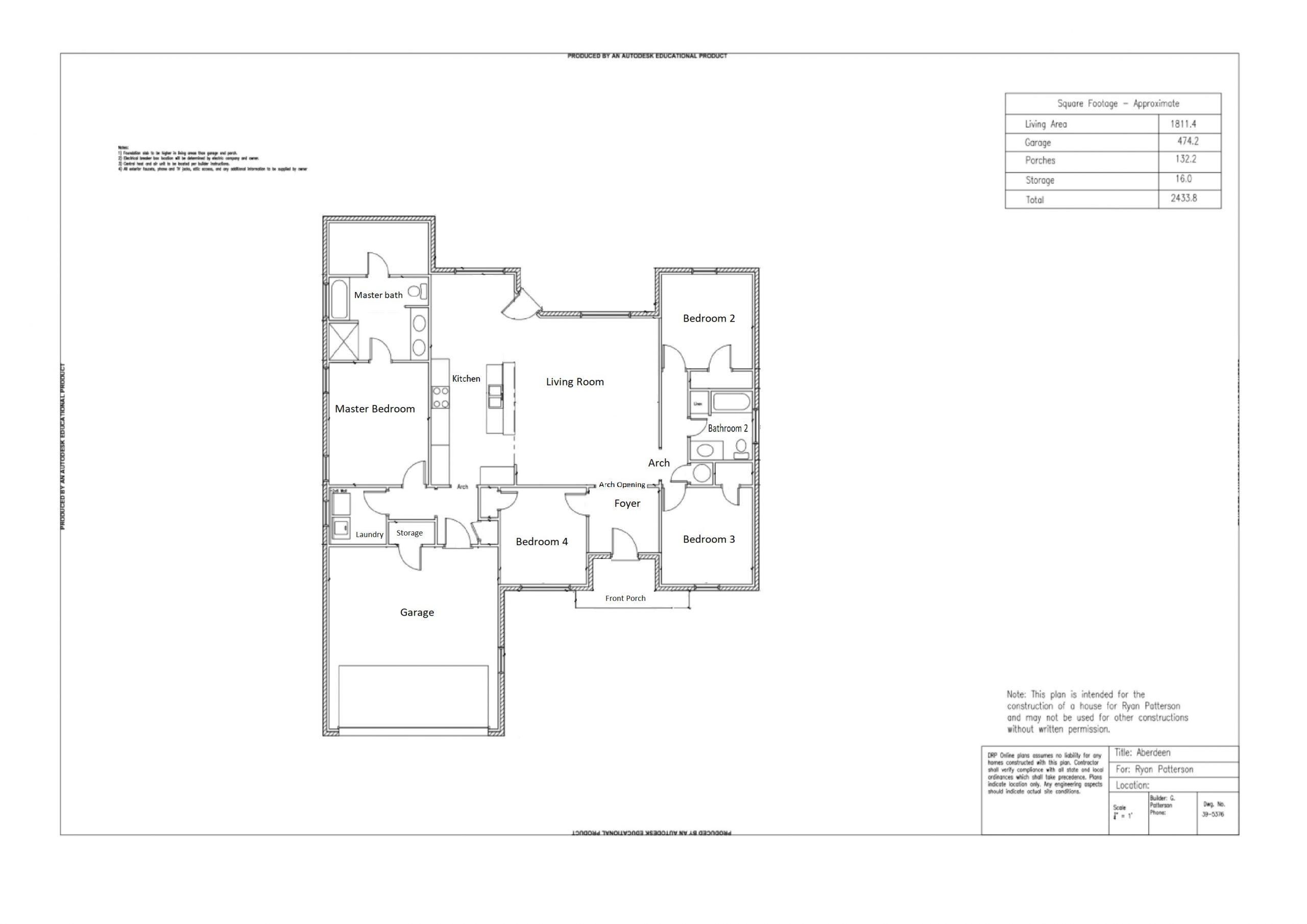 The Aberdeen
The Aberdeen plan involves 4 bedrooms , 2 bathrooms, open dining/kitchen/living area and a garage. This plan allows for 1811.4 sqft of living area and 2433.8 total sqft.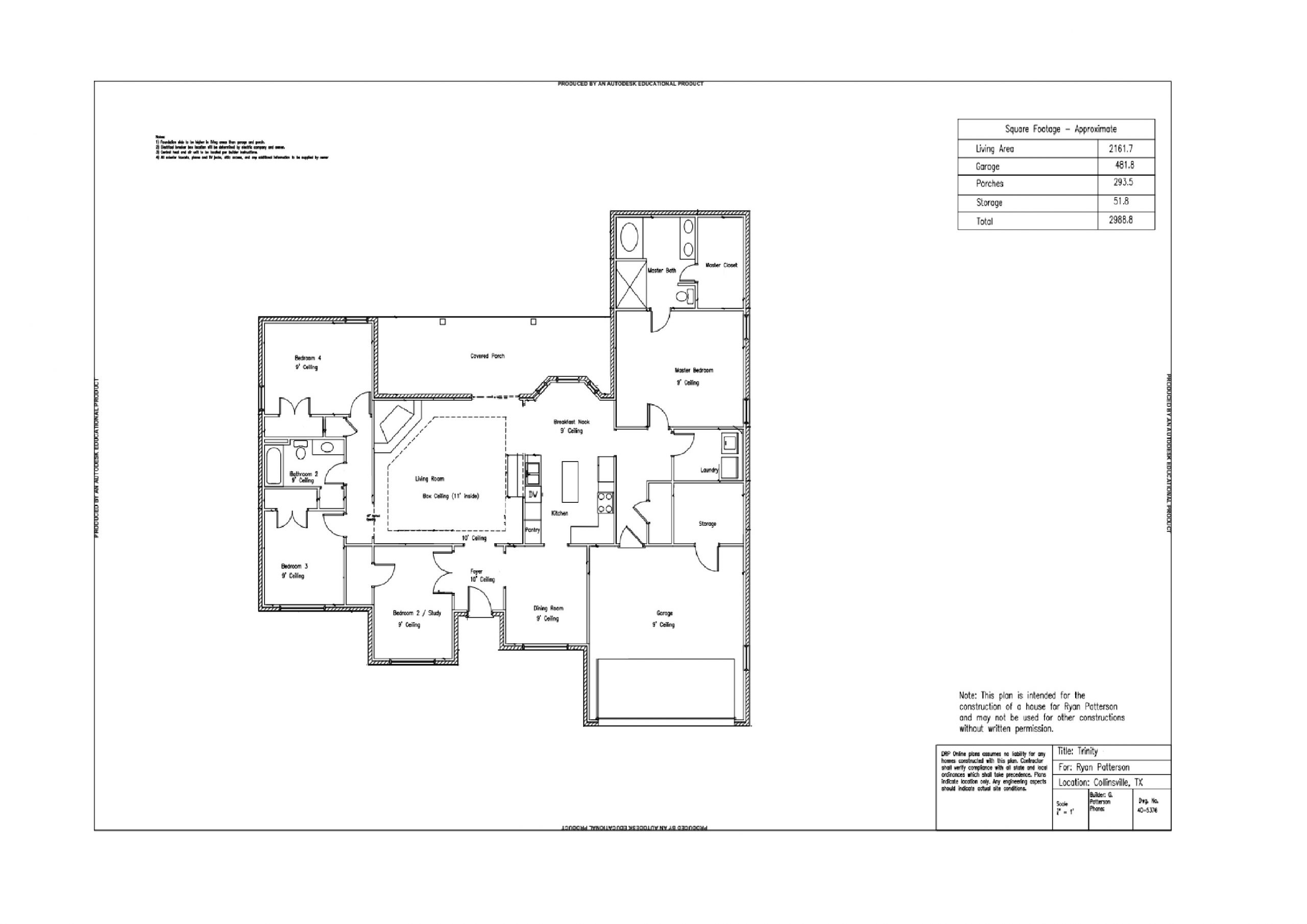 The Trinity
Trinity plan allows for 4 bedrooms, two bathrooms, a fireplace, breast nook, and a extra storage area located in the garage. There is a living area of 2161.7 sqft, and a total sqft of 2988.8.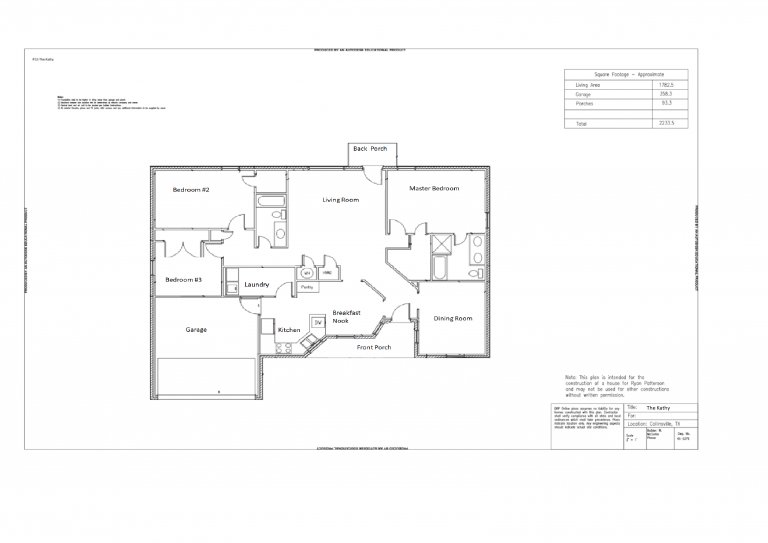 The Kathy Plan
The Kathy Plan has a the living sqft of 1782.5 and a total of sqft is 2233.5. This plan also includes 3 bedroom, two bathrooms, two car garage, an breakfast nook , and a traditional dining area.